Meet
Savvie
Hi, I'm Savvie! I'll help you shop smarter, not harder so you can save money every time you buy groceries.
Save money
with
Savvie
Savvie offers exclusive cost-saving insights by combining regular and sale prices with discounts and deals to determine the best value for your hard-earned dollar.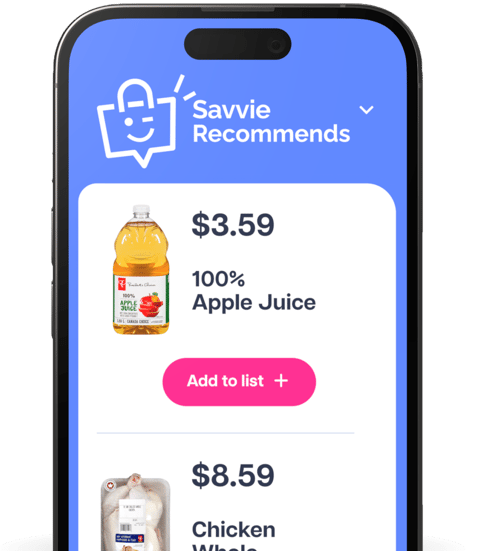 Save time
with
Savvie
Savvie simplifies grocery shopping by identifying the lowest prices for each item on your list, giving you the peace of mind that you're getting the best value in minimum time, and with minimal effort.
Get organized with
Savvie
Savvie allows you to search for specific items, create a shopping list, compare prices, and calculate your savings with precision.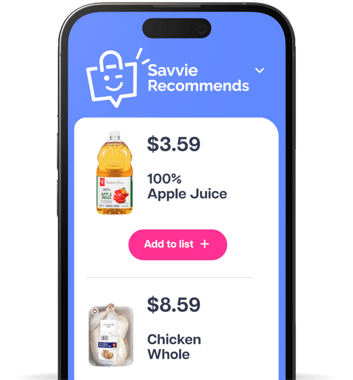 Hey there, Savvie shopper! Want the inside scoop on special deals and release dates? Enter your details below to become a Savvie Insider and be the first to save time saving money.
Savvie

provides pricing data for the following grocery stores:
National Brands/Mass Retailers
National Grocery Retailers
Regional Grocery Retailers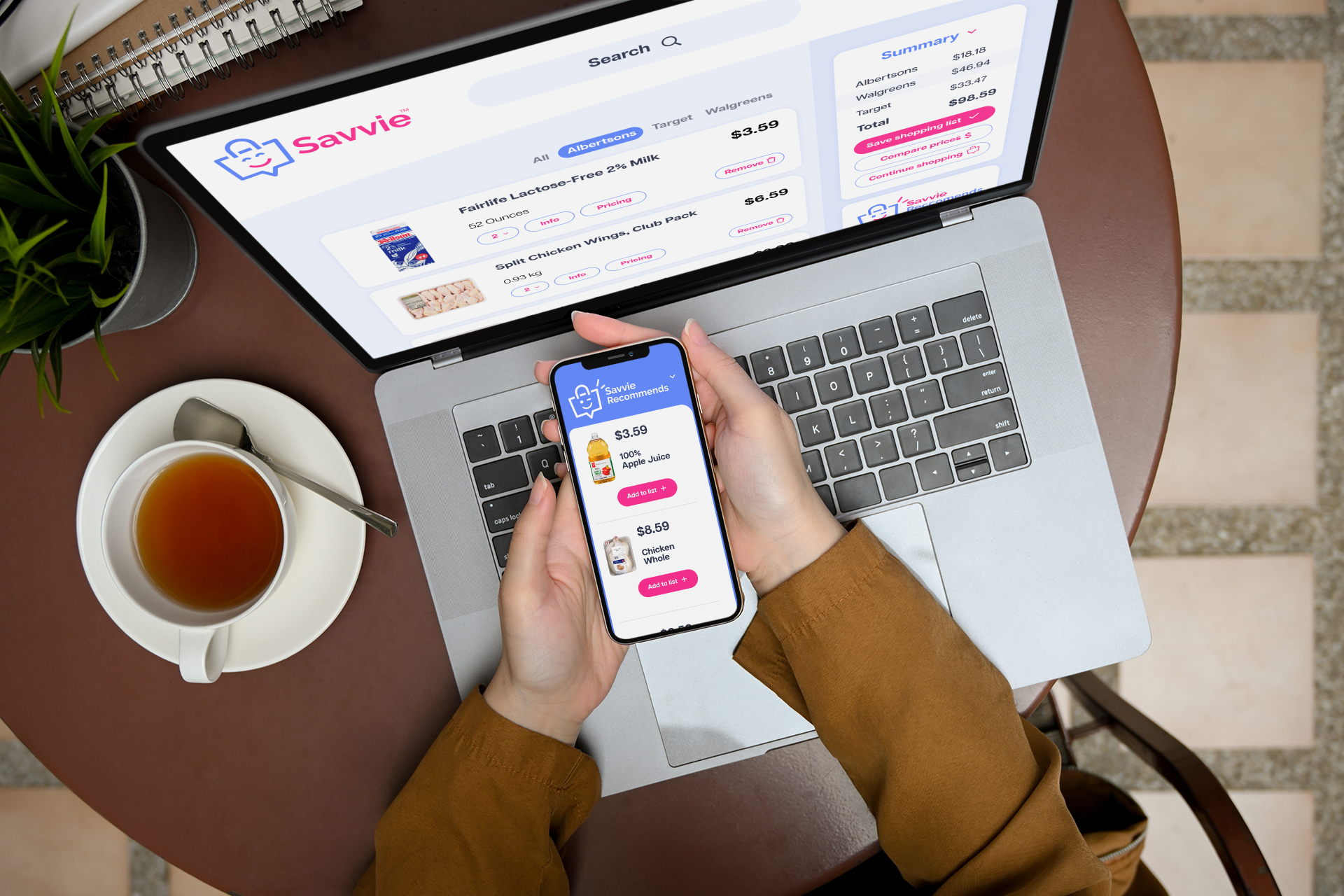 "I use Savvie to identify sales on popular or hard-to-find items. Finding deals has never been easier."
- Peter
"Savvie chases savings while I chase my kids around —she's a godsend."
- Rachel
"Savvie is like having a savings calculator that does all the thinking for me. I'll never grocery shop without her again."
- Tanya